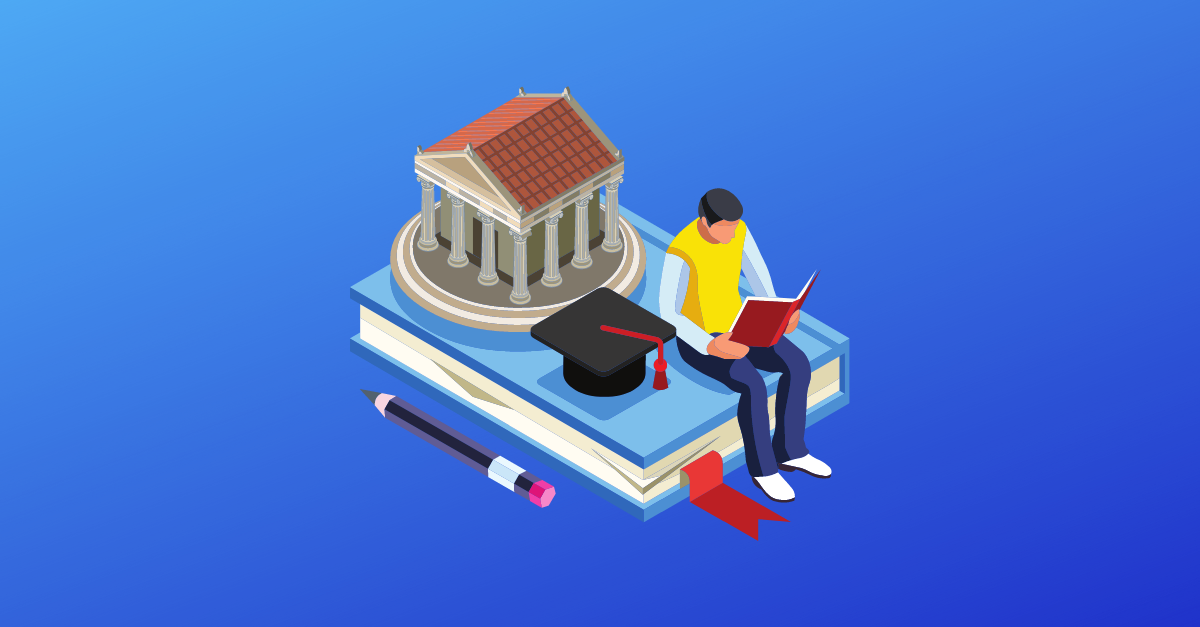 January 5, 2023

|

7 min Read
What are academic programs and why do they matter?
In a world with self-driving cars and the ability to do so much with a device you carry in your pocket, it can feel like technology is advancing at a breakneck pace. With this advancement comes the creation of new job types. Jobs like data scientist, social media manager, and app developer barely existed 10 years go and are now in high demand.
Colleges and universities face the challenge of keeping up and providing students with the skills and practical experience needed to be successful in these roles. Higher education can use collaboration with industry to face this challenge. Not only does this close the skill gap, but it also accelerates innovation and technological progress.
A common form of collaboration between higher education institutions and industry are academic programs.
What is an academic program?
An academic program is a way for companies to make their products and services available to those affiliated with a higher education institution. This can include students, faculty, researchers, and staff at colleges and universities. Successful academic programs integrate with curriculum to support learning and help companies create close relationships with the academic community.
Developing a successful academic program is easier said than done. It takes more than just providing academic users with access to products and services. Doing so will only lead to frustration on both sides, as students and faculty end up feeling lost and companies don't see the results they expect.
Companies that are beginning to plan the development of an academic program need to remember that higher education is naturally reluctant to change. Without proper support there will be little interest from colleges and universities to adopt new products and do things differently.
Developing a successful academic program is a lot of work. But is it worth it? Yes!
Academic programs are a great way for a company to increase their reputation within an industry and develop relationships with customers who are early in their careers. Companies want to do business with other innovative companies, especially those that support and promote student success, and will find and buy products that their employees already have the skills required to use.
Students may not have influence over purchase decisions, but they will later in their careers. By entering the workforce with the skills and experience required to meet the needs of industry, new grads can exert influence over purchase decisions. When these new employees begin to hold senior roles their ability to influence purchase decisions increases.
Why academic programs are important to students
It's not easy being a student. Increasing tuition and learning material costs force students to constantly make financial sacrifices, and fierce competition in the job market makes it more difficult to find employment when they graduate.
Academic programs help ease the financial burden of post-secondary education by providing students with discounted or free access to software, tools, products, and learning resources. Certifications and badges made available through an academic program give students an edge over other job applicants when they enter the workforce.
Why academic programs matter to faculty
The majority of faculty are non-tenure track and part-time. These faculty are known to work long hours, have a heavy workload, and earn less than ever before. In addition to teaching at a college or university, they often hold full-time jobs in their respective fields.
It's difficult for faculty members to purchase teaching resources on their own (which is the expectation), or to find time to develop teaching materials. This hardship is compounded by continuous advancement in technology and changing skill requirements.
Academic programs make teaching resources easier to afford and provides faculty with the tools they need to provide students with the best learning experience possible. Ready-made resources and content that can easily be added to curriculum helps faculty ensure student success.
What makes a good academic program great
Inexpensive and easy access to products and services
Providing students and faculty with inexpensive and easy access to products and services is key to any academic program. Discounts lower financial barriers and helps ensure that every student, regardless of their economic status, has the best chance at success. Making cheap access available to faculty, like is commonly done in the textbook industry with desk copies, increases the likelihood that they promote your academic program, products, and services to their students and peers.
Access to an academic program, and its resources, should be as easy as possible. This ensures that academic users can fully take advantage of the benefits of the program without placing a burden on support teams. It's important to note that students are very demanding when it comes to user experience, and this includes the onboarding process.
Unsure how to provide students and faculty with secure access to your academic program? Proxi.id can help with that!
Learning resources for self-guided learning and to support faculty
It is dangerous to assume that students and faculty will figure out new products on their own. It's important to go beyond providing tutorials and quick start guides for products. This can be done through walkthroughs and demos that use real world examples.
Taking this a step further and creating modular teaching resources and lesson plans for faculty will help them plan and deliver instruction. This not only makes it easier on faculty to take advantage of your academic program, but it also helps ensures that more information is retained by students.
Certifications and badges to prove ability when entering the workforce
Academic programs are all about student success, helping them become highly desirable members of the workforce when they graduate. Certifications and badges help students prove to employers that they have acquired the skills and knowledge required for jobs. Employers are known to seek out and favour recent graduates that possess certifications and badges provided through academic programs.
Some of our favorite academic programs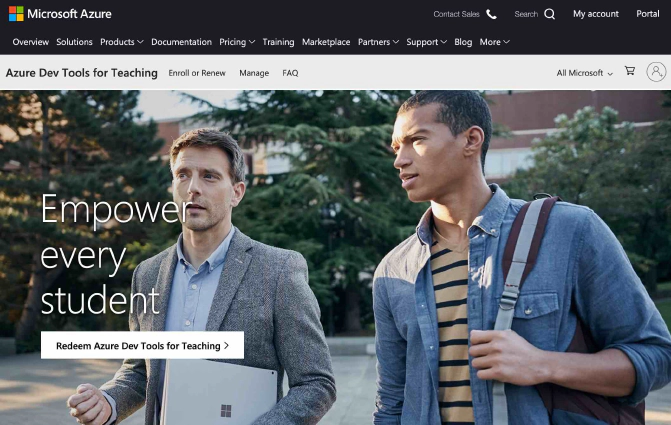 This academic program from Microsoft has had a few different names over the years; MDSN-AA, DreamSpark, Microsoft Imagine, and now Azure Dev Tools for Teaching. The program is available in more than 140 countries and provides college and university students with access to many different Microsoft products.
What we like:
Uses single sign-on to authenticate users
Includes teaching resources to supplement curriculum
Is easy to access through their own portal
No third-party is managing the program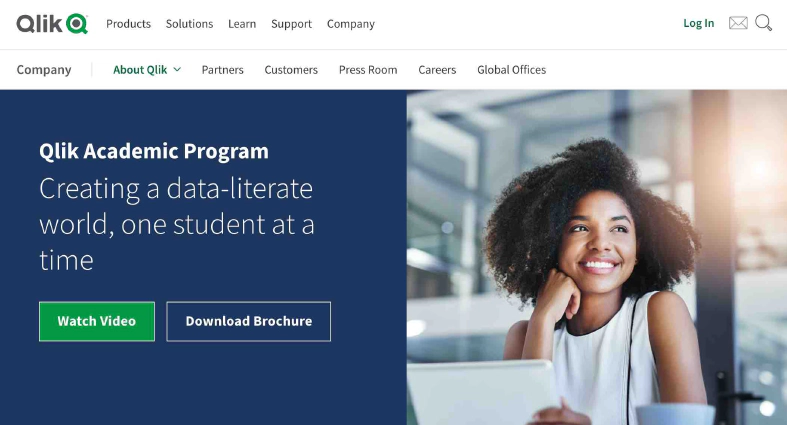 The Qlik Academic Program gives students, educators, and researchers access to free Qlik data-analysis software. Through the program educators can access teaching resources to easily integrate Qlik into curriculum.
What we like:
Includes teaching resources to supplement curriculum
Available to students and educators globally
Self-paced learning modules allow students to learn on their own
Free qualification and certifications are available to help students enter the workforce
The IBM Academic Initiative gives students no-charge access to development tools. The programs mission is to "enable students to graduate with direct hands-on experience on 'industrial strength' tools". Academic users get access to the IBM Cloud and cloud-based resources like Watson APIs and IBM Q Experience, different IBM software, and courseware.
What we like:
Includes teaching resources to supplement curriculum
Is easy to access through their own portal
Available to students and educators globally
Certifications are available to help students enter the workforce
Focus on STEM, but available to all students
IBM employees are available to provide guest lectures
The SAS Academic Programs provide both students and educators with access to SAS OnDemand for Academic software, learning courses and resources, and discounted access to SAS certifications.
What we like:
Includes teaching resources to supplement curriculum
Academic users are provided with free access to software
Certifications are available to help students enter the workforce