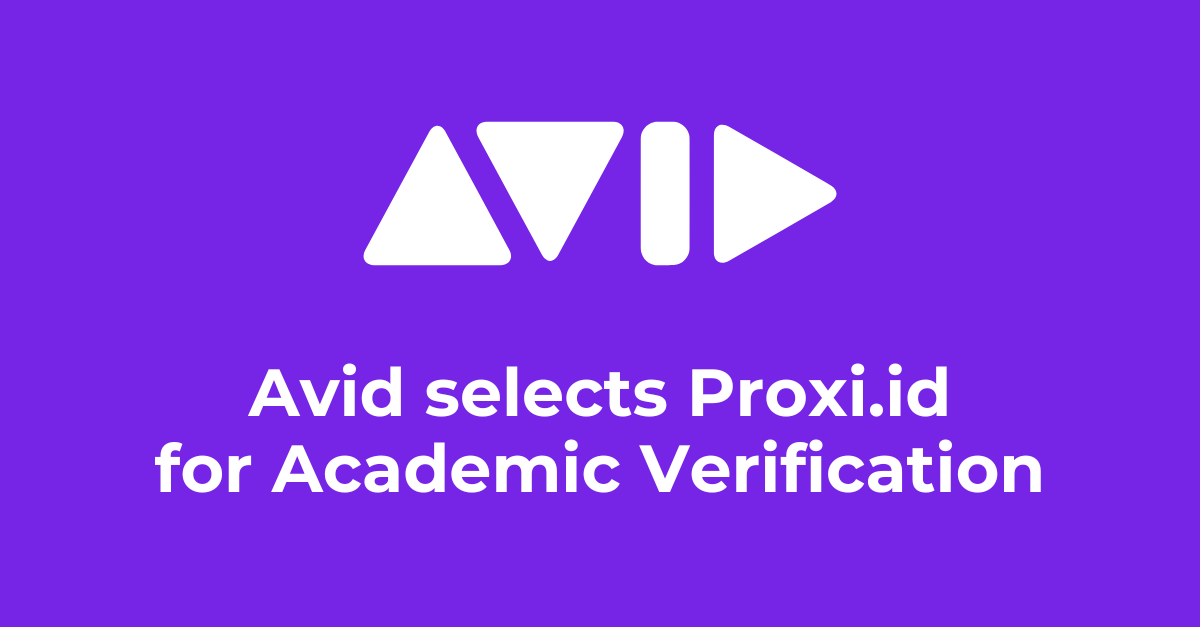 April 11, 2023

|

2 min Read
Avid selects Proxi.id for Academic Verification
We are thrilled to announce that Proxi.id has been selected as the global academic verification provider for Avid's popular academic program. This partnership marks a significant milestone for Proxi.id, as we continue to establish ourselves as the leader in academic verification.
Avid is a globally recognized brand in the media and entertainment industry, providing innovative solutions for content creators, producers, and post-production professionals. The company has a long history of supporting educational institutions, from K-12 schools to higher education, by providing tools that help foster creativity, collaboration, and critical thinking skills among students.
As part of the academic program eligible students and educators can get discounted access to the following Avid products.
Avid Media Composer: Avid's industry-leading video editing software, designed for aspiring filmmakers, editors, and storytellers to learn and create professional-quality videos.
Avid Pro Tools: Avid's renowned digital audio workstation software, designed for students to learn and create music, podcasts, and other audio projects.
Avid Sibelius: A music notation software that provides tools for composing, arranging, and engraving sheet music, tailored for educators and students in music programs.
As the chosen academic verification provider for Avid, Proxi.id plays a crucial role in ensuring the integrity and legitimacy of academic eligibility for Avid's program. Proxi.id's advanced verification solution utilizes cutting-edge privacy-first technology to accurately verify the academic status of students and educators.
To learn more about the products available under the Avid Academic Program click here.