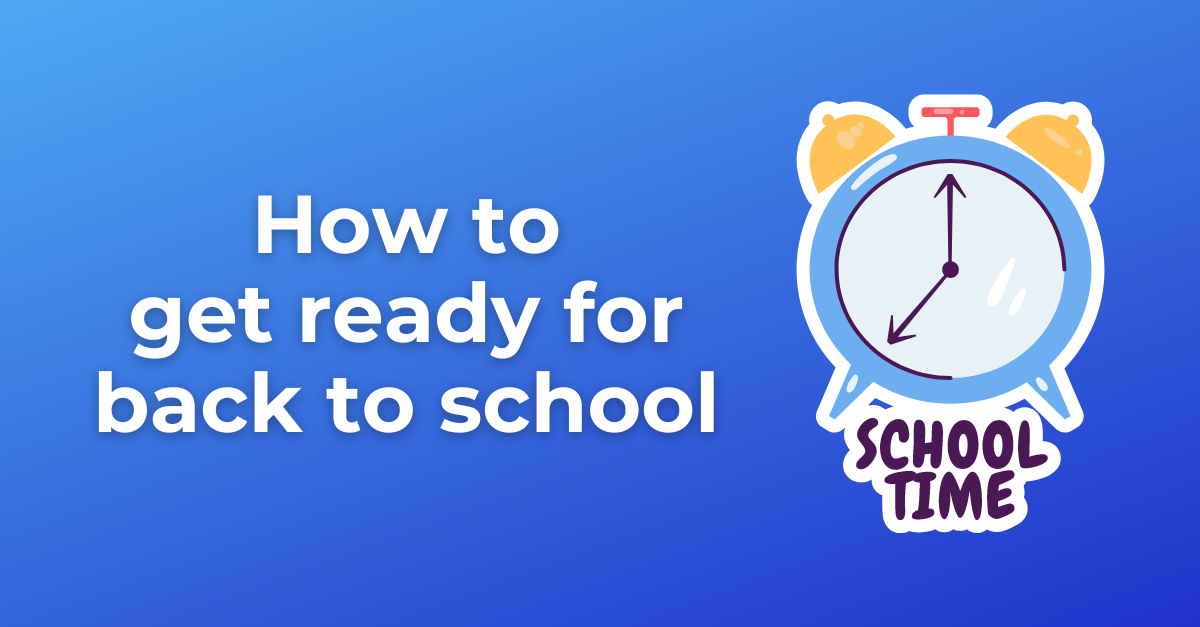 July 31, 2023

|

3 min Read
How to Get Ready for Back to School: A Guide for Merchants and Vendors
As the summer comes to an end, students in the northern hemisphere are gearing up to head back to school. While students prepare to hit the books, merchants and vendors also need to get ready for the influx of back-to-school shoppers. This is an opportune time to fine-tune your academic program or offers and marketing strategies to make the most out of the new school year.
In this blog post, we'll share some tips to help you get ready for the back-to-school season and ensure a successful academic year.
Reflect on Past Performance
The first step in preparing for back to school is to reflect on your previous year's performance. Analyze what worked well and what could be improved upon. Look into customer feedback, sales data, and any successful campaigns you ran last year. Identifying strengths and weaknesses from the previous year will guide you in making informed decisions for the upcoming back-to-school season.
Start Planning Your Campaigns Early
To make the most impact, it's crucial to start planning your academic marketing campaigns well in advance. With the back-to-school rush just around the corner, creating a comprehensive marketing strategy is essential. Consider offering attractive discounts, bundles, or other promotions that appeal to students, faculty, and parents. Utilize social media platforms, email newsletters, and targeted advertisements to reach your audience effectively. Starting early will allow you to build anticipation and generate excitement among potential customers.
Create Something Special for Faculty
While students are the primary focus of back-to-school promotions, don't overlook the importance of faculty members. Consider offering exclusive deals or special products tailored for teachers and educators. This can be especially effective if your product is relevant to curriculum. Like bench copy textbooks, enabling the educator to discover your product at low or even no cost could encourage adoption into their curriculum. Acknowledging their hard work and dedication can create a positive association with your brand and encourage them to recommend your products to their students and colleagues.
Partner with a Verification Service
As a merchant catering to the academic community, verifying student status is crucial for offering exclusive student discounts or other educational benefits. Collaborate with a reputable verification partner, like Proxi.id, to ensure that only eligible students and educators can access these special offers. A verification service can streamline the process, prevent misuse, and provide a seamless experience for both your customers and your business.
You got this
Getting ready for the back-to-school season requires careful planning and consideration, but it's a rewarding opportunity for merchants and vendors to boost sales and establish strong connections with the academic community. By reflecting on past performance, starting early with campaign planning, appreciating faculty members, and utilizing verification services, you can create a successful academic offer and attract a loyal customer base for the new school year.
So, gear up and get ready to make the most of this back-to-school season! With thoughtful preparation and a customer-centric approach, you can set the stage for a successful year ahead.