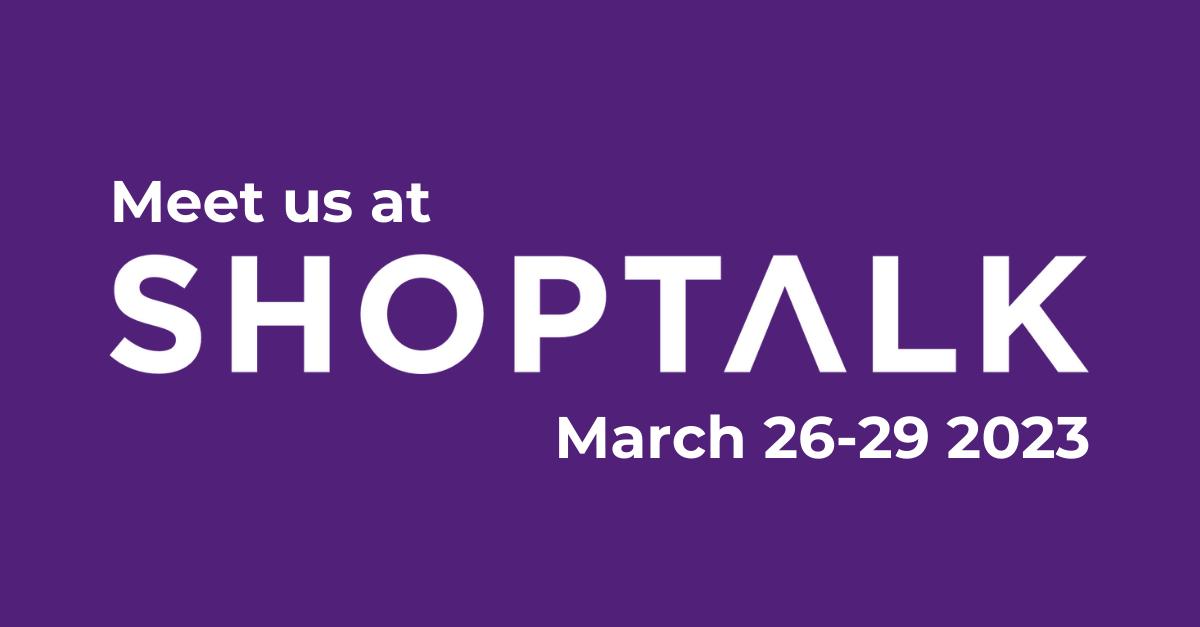 January 25, 2023

|

1 min Read
Meet us at SHOPTALK 2023 in Las Vegas
We are excited to be attending SHOPTALK 2023 taking place in Las Vegas, United States at the Mandalay Bay from March 26-29th.
SHOPTALK is one of the world's leading retail conferences, covering the latest technologies, trends, and business models. The event draws thousands of the world's most influential change makers in the retail space.
Attendees will learn how Proxi's global solution helps brands and retailers increase conversion rates and maximize sales through personalization and gated offers with fast, frictionless, and secure identity verification.
Personalized shopping experiences are becoming increasingly important as retailers look to differentiate themselves to their customers. The ability to leverage identity in a privacy-first way is critical to providing shoppers with more personalized shopping experiences that meet their needs and preferences.
Looking to provide unique offers to distinct customer groups and attending the show? Meet with our team!
Use this link to schedule a meeting with a member of our team.