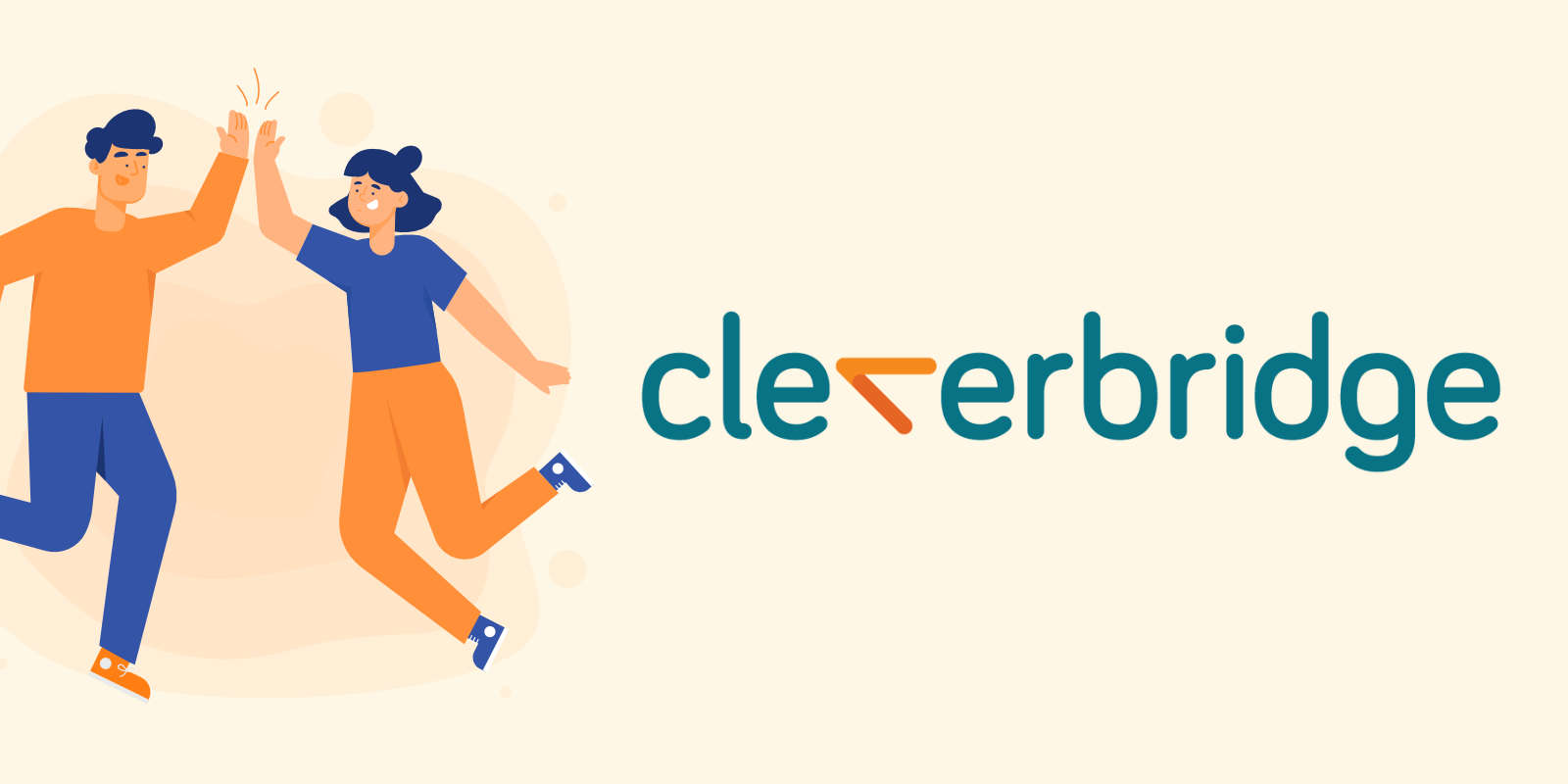 March 24, 2021

|

3 min Read
cleverbridge customers can now use Proxi.id to verify academic users
We are excited to announce that we have partnered with cleverbridge, the leading global subscription billing solution provider, to provide their platform customers with the ability to verify the academic status of millions of students, faculty, and staff worldwide.
Full Press Release:
Proxi.id and cleverbridge Partner to offer Academic Verification Service Chicago (May 13, 2021) – cleverbridge, an online global billing solution for digital goods, online services, and SaaS companies, has partnered with Proxi.id, a global academic verification services provider, to bring the ability to instantly verify millions of college and university students and faculty worldwide to companies using the cleverbridge platform.
"Companies that leverage the cleverbridge platform to manage and sell their digital goods can now extend exclusive discounts and offers exclusively to academic users," said cleverbridge Director of Strategic Accounts Anthony Paliferro. "This will help boost sales and conversion rates while reducing fraud by making sure only eligible users have access. We are excited to expand our subscription billing and management services to include identity marketing with Proxi.id."
The Proxi.id academic verification service is integrated into cleverbridge product and shopping cart flows, enabling vendors to quickly sell directly to academic users without having to rely on third-party services to validate. Students and faculty are verified in real-time using their academic login credentials, eliminating the need to create new accounts. The ability for users to use existing credentials reduces checkout friction, which increases e-commerce conversion rates. Proxi.id is a privacy-by-design company, ensuring only information necessary for verification is processed to maintain user privacy.
The cleverbridge platform has the flexibility to adjust and fit the user experience to the ever-changing needs of customers, helping digital goods, online services and SaaS companies effortlessly grow their customer base and revenue now and in the future. From in-app ordering to billing infrastructure and cart abandonment techniques, cleverbridge provides a seamless shopping experience for customers along with robust, transparent back-end tools and insight.
"Partnering with cleverbridge presents a fantastic opportunity for academic users to access digital goods that they need for both their studies and their personal lives," said Ryan Peatt, Co-Founder of Proxi.id. "cleverbridge's all-in-one service makes it an ideal platform for companies to boost sales and increase their brand loyalty by making special discounts and offers available to students and faculty."
For more information about cleverbridge's seamless shopping experience, visit cleverbridge.com.
For more information about the Proxi.id academic verification service, visit proxi.id.
About cleverbridge
cleverbridge provides global billing solutions for digital goods, online services and SaaS companies in B2C and B2B markets. Its cloud-based platform simplifies recurring billing, optimizes the customer experience and offers comprehensive global compliance and payment capabilities. With cleverbridge, clients can acquire more customers, improve retention, and grow revenue in international markets.
About Proxi.id
Proxi.id turns students and faculty into lifelong customers by instantly verifying the academic status of millions of college and university students and faculty worldwide. A better academic verification service, Proxi.id is designed to easily and quickly target groups like students and faculty to increase conversion rates while stopping fraud, ensuring compliance while maintaining user privacy.
Media Contacts:
cleverbridge AG
Stephanie Duesing
stephanie.duesing@cleverbridge.com
1.312.922.8693 x 3325
Proxi.id
Adam Januszkiewicz
adam@proxi.id
1.855.776.9443