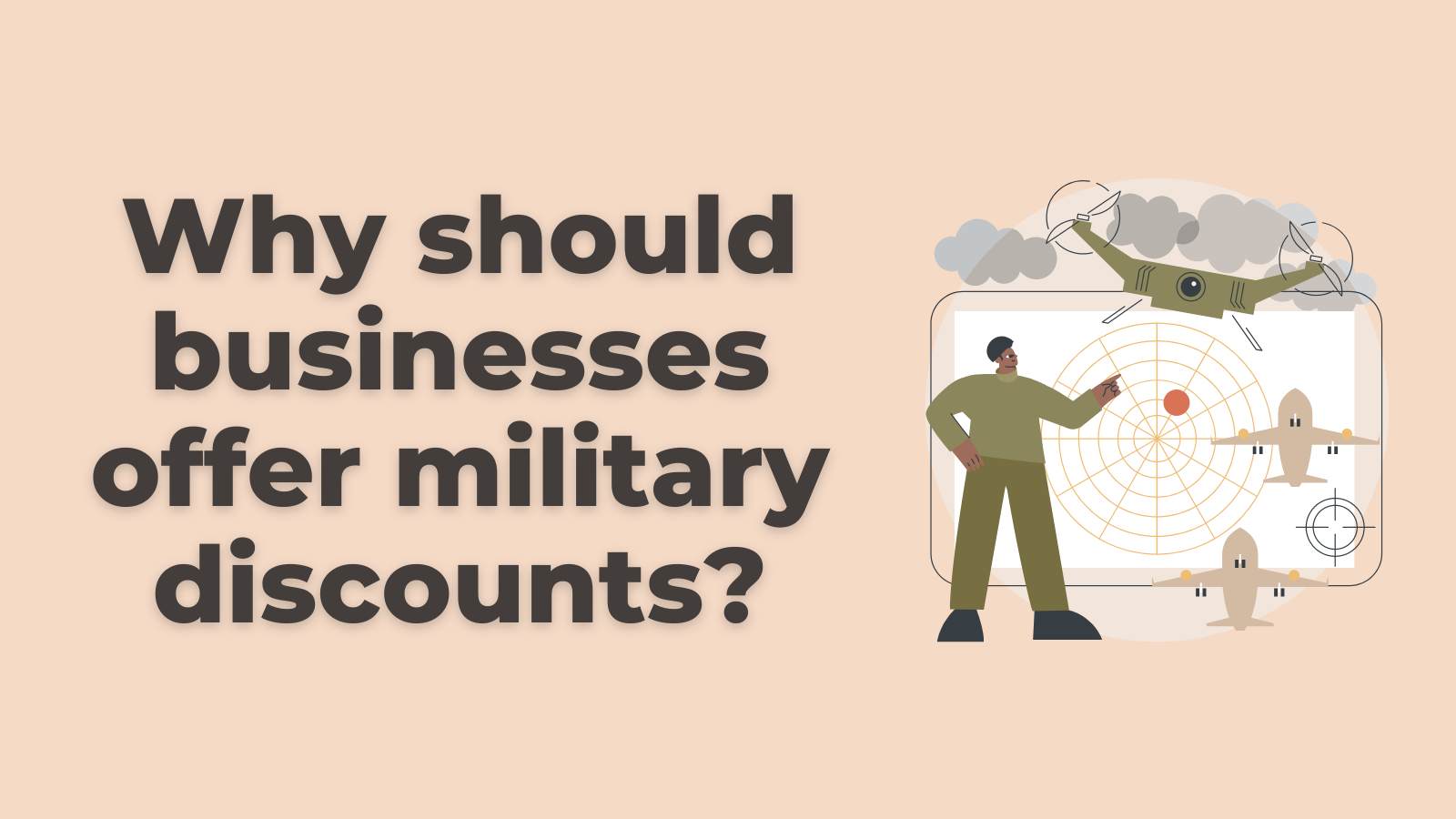 December 1, 2022

|

2 min Read
Why should businesses offer military discounts?
Members of the military dedicate their lives to protecting our rights and freedoms. By offering them personalized discounts, businesses can show their appreciation while increasing revenue.
With a population of 42 million and a combined spending power of $1.2 trillion, the military community is massive and influential. Offering them a personalized discount is an effective way to show that your brand values their sacrifices and gain a new customer base.
Research has shown that military members love military discounts. 91% of the military community use military discounts and 75% go out of their way to find brands that offer them. When a brand has a military discount, 94% of military personnel think positively of them and 95% are more likely to buy.
Showing your appreciation for the military, improves your brand's image among the military community and all who support them.
How do you create an effective military offer?
Capitalize on military holidays
Show your support by acknowledging military holidays like Independence Day, Memorial Day, and Veterans Day. Offering exclusive military discounts on their holidays demonstrate that your brand is paying attention to what is happening in military community.
Engage with military communities
Military.com is one of several websites that discuss brands offering personalized discounts for the military community. Having a presence on these forums is a great way to bring attention to your brands military offer considering 74% of the military learn about military discounts through their military peers.
Use eligibility verification
Using a verification service to authenticate military status ensures only eligible customers can take advantage of your military offer. Solutions like Proxi.id create a frictionless experience for customers, allowing them to get their military discounts quickly and easily.
We help brands implement their own discounts
Proxi.id helps brands offer their customers discounts quickly, securely, and seamlessly.
The Proxi.id process is designed to be frictionless for you and your customers. Customers don't need to leave the checkout process or account creation flow and are only asked to provide the bare minimum amount of information to verify their status as being affiliated with the military.
Ready to start making personalized offers available to military personnel and their families?
Contact us today and we'll show you how easy it is to instantly verify military members.
Contact Us