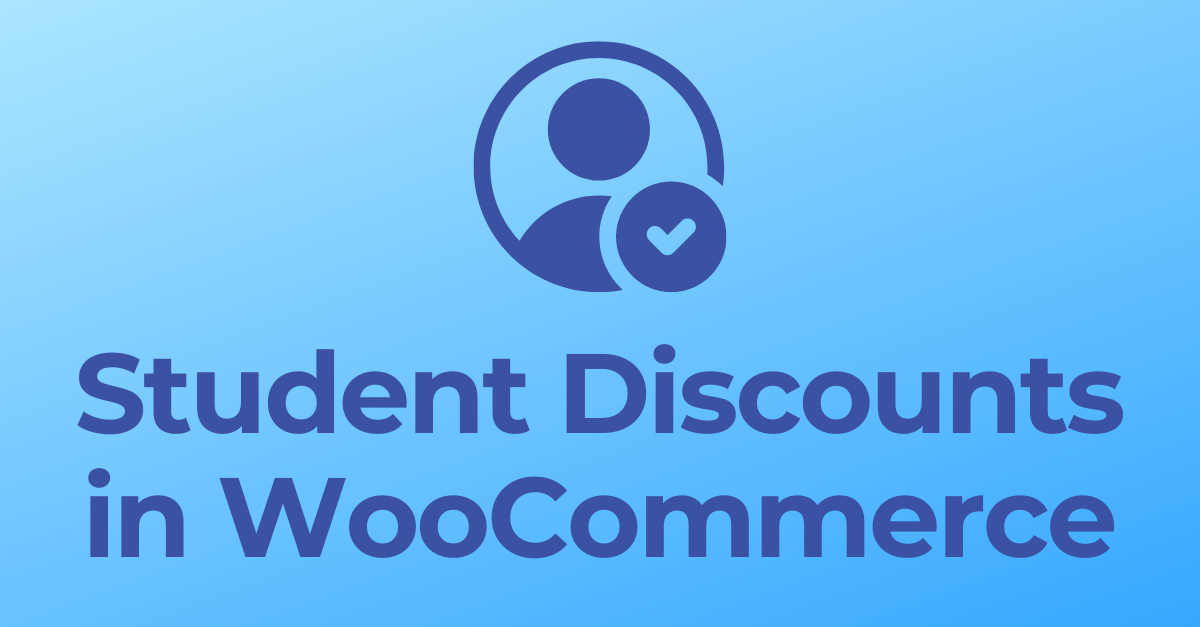 May 25, 2023

|

3 min Read
Unlock Student Discounts on Your WooCommerce Store
We're thrilled to announce the release of our latest WordPress plugin, the User Verification and Discounts plugin by Proxi.id. This plugin allows merchants to offer exclusive discounts to students, educators, and other academic users, improving the way they attract and retain student customers. The academic discount is a time-tested, successful marketing strategy that has been widely implemented by brick-and-mortar vendors. Now digital commerce vendors can benefit as well for their online stores.
"We are excited to launch our new WordPress plugin, providing an innovative solution for merchants to effortlessly implement personalized offers for verified students and educators," says CEO Ryan Peatt. "Our plugin simplifies the verification process and enables seamless integration, offering a friction-free experience while driving increased sales and customer loyalty."
Effortless Configuration and Versatile Discount Rules
Setting up academic discounts for verified users on a WooCommerce powered store has never been easier. With the User Verification and Discounts plugin, you can easily configure discount rules based on product categories or for the entire cart. Whether you're offering a discount on specific categories or rewarding academic users with cart-wide savings, our plugin provides the flexibility you need to tailor your discounts to your store's unique offerings.
Seamless Verification Process with Automated Buttons and Links
Gone are the days of manual verification and coupon code management. Our plugin streamlines the entire process, providing automated buttons, text, and links within your store. Students can now verify their academic status with a simple click, ensuring a seamless and hassle-free experience. This friction-free user journey improves conversions and enhances the overall shopping experience and reduces code sharing. discount abuse and fraud.
"The plugin simplifies the verification process, allowing students and educators to easily access their exclusive discounts. By eliminating the need to manage coupon codes, we've created a more streamlined and enjoyable shopping experience for merchants and their customers."
Tailor the User Experience with Customization Options
We understand the importance of maintaining brand consistency and giving merchants the freedom to customize their user experience. That's why our plugin offers customization options, allowing you to create your own buttons, text, and links for the verification process. Align the design elements with your brand identity and provide a cohesive user experience that resonates with your target audience.
"The customization options in our verification and discount plugin allow merchants to maintain their unique branding while seamlessly integrating our powerful academic discount system," adds CEO Ryan Peatt.
Your Customer, Your Data
Proxi.id understands the importance of your relationship with your customer and the security of the personal data of your users. Proxi.id is a privacy-first company that does not require nor retain personal data received as part of the verification process. We never cross-market to your users, never require them to create and maintain accounts with us, nor share any data with third parties.
"Offering a privacy-first experience not only ensures data security and reduces risk for our customers but also provides a more streamlined user experience for your buyers that is proven to increase conversion rates."
Learn More
Visit our dedicated page for our WordPress plugin to get the plugin and learn more!